15 puzzle
Author:
Ricky
Submitted:
29th August, 2008
Favourites:
0
Genre:
Puzzle
Downloads:
249
Rated:




Edited By Ricky on 8/29/2008

This is a 15 puzzle. In high school, I loved these and would secretly play them during class. To play, click on the tiles and they will move to the empty slot. You can try to put all the tiles in order, or attempt other combinations such as the spiral one in the screen shot.

This game is open source







Review This Download



http://rickygames.googlepages.com/15puzzle.zip (407kb )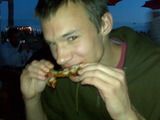 Ricky
loves Left For Dead 2
Registered
28/12/2006
Points
4175







Is this worth a look? Let others know!

Favourite