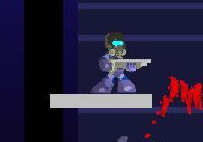 Hey its a new game thanks to
Guru Rinpoche
!! The name speaks for itself really.
Comments from the author:
The game goes like so: You wield an axe and chop off the heads of timid soldiers. When you click using the left mouse button, the axe swings quickly. You must hit a soldier while the axe is swinging in order to kill him. The object is to hit as many soldiers in one quick swing as possible.

Click here to download the game and read its reviews.