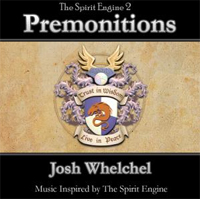 Here you go folks straight from from Josh:
Comments from the author:
The Spirit Engine was the first freeware video game to sell both physical and digital copies of its soundtrack. Currently in development, "The Spirit Engine 2" features a soundtrack that lives up to this reputation. To celebrate, Mark Pay (developer of The Spirit Engine) and I decided to release music that was created during the development of the sequel but has since been replaced due to new resources. The Spirit Engine 2 - Premonitions is a four volume collection of music inspired by The Spirit Engine, and contains nearly two full hours of free music across 92 tracks. The first volume of music (19 tracks, ~28min) will be released, for free, on December 7th, 2007

Click here to check out the website of Syntesis Entertainment.