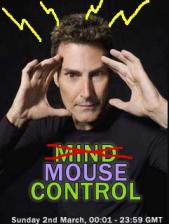 Here are the results for Nims recent mouse control compo. The forum topic can be found below to. The games that were submited are awesome! Check them out right here:
The Path by Zoglu .
Lilykin by Adam .
Rescue Mine by Nick .
Gears of Board by Dustin Gunn .
Star Pilot Supreme by Neuro .
Spaceship Game by Hempuli .
Application.exe by Slink .
Chopper 2 by Weirdo Waffle .
Bonus Entries:
Wire by Nim.
Awesome wallpaper by The Oracle File .
Mouse Control Compo Results Topic.