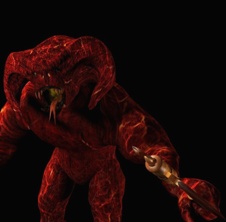 Colonel Justice
has started to work on a huge new horror game, judging from the pictures he released on his project page this game is going to be massive and scary. It has kind of a SIlent Hill type feel to it, i can't wait!
Comments from the author:
I would like to announce a project I am working on at the moment. Its concept is yet very vague and still to take form, but some of the fundamental ideas are ready to be realized.

This game will be sort of an action-oriented game with roleplaying elements set up an isometric world, much like Diablo, but with modern weapons and cooler enemies. The plot is still unclear, but it will revive a more classical horror theme ready (it takes place somewhere in the mid of the 20th century) to take the player on a journey into the dark and unknown.

Click here to check the project page for Undertow.