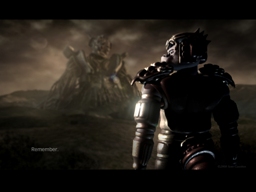 Speaking of
Shroomlock
today he uploaded the first picture of his new "secret project" Go to the project page folks because this picture has to be seen in its full size glory.
There is no description on the project page yet, hopefully Shroomlock will share some more light on this soon. Now quickly print this picture out and put it above your bed, you know you want to:)
Click here to go to the secret project page.
(I like the sound of that, gave me the chills)