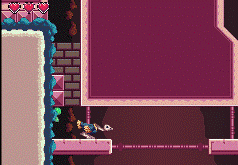 The first project of today is being made by
Xerus
creator of bonesaw, and i think its freaking brilliant, - having a Ostrich being the main character in its very own game and then calling it: Ye Olde Ostrich in Crazyland, i can go on and on about this game but i'll stop here and point you to the new project page for this game below. Good stuff!
Comments from the author:
Ye Olde Ostrich in Crazyland is an idea that came from the Video Game Name Generator. I originally started it for the tigsource VGNG Competition, but I obviously didn't finish it on time. Well, that gives me more time to sit down and really think it out and make a solid game out of it. Its going to be an exploration platformer which stars an Ostrich sent to crazyland to investigate the source of the crazy. The story just about writes itself!

Click here to check out the project page for Ye olde Ostrich.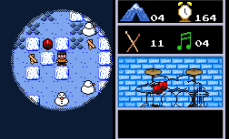 And lets not forget
Del Duio
creator of haslevania who is finishing up his latest game. And yes this one also comes with a brillant name: Neil Peart- Mission: The Camera Eye is set to be a winner and a lot of time and dedication is spend on in by Del. Be sure to also check out his project page below:
Click here to check the project page for Neil Peart
If you have a quick look at the project page its so exciting to see all the great new projects that will hopefully be released this year, i am very impressed with everything that you guys all churning out, here is to a massive 2008!