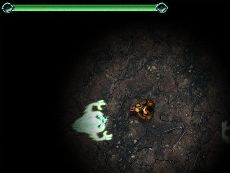 Sphax
submitted a great new example/demo of what can be done. The results are really impressive and it shows that a bright graphicial future awaits for the click products.
Comments from the author:
Ghost Hunter is a simple technological demo of the MMF2 power. It uses shaders, particles, simple IA and uses a 360° shoot engine. The demo is presented in a RAR archive file where an EXE could be directly launched, a MFA to edit the project and the used shaders. This project is open-source and all the graphics in it could be used for your own projects.

Click here to check out the download page for Ghost Hunter.