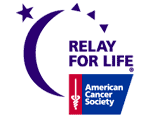 I just got the following msg from
Josh Whelchel
creator of the spirit engine 2 and bonesaw soundtracks. Have a read i think its a very good cause: !
Comments from Josh:
Hey friends! In honor of the American Cancer Society's Relay for Life, I am running a special fundraising drive involving the "The Spirit Engine 2" Original Soundtrack. The soundtrack will feature over two hours of original music and will go on sale for around $10-$20 when completed (there will be various editions for various prices). From now until April 25th, if you donate $5 or more to the Relay for Life from my page, you will receive a free copy of the COMPLETE digital soundtrack (opposed to the "Best Of" album). Again, that's a FREE copy of the ENTIRE soundtrack if you donate just FIVE (that's 5) dollars or more. Read all of the info here:
Read all the info here.
The donation page can be found here.
Demos and Drafts of the album can be found here.