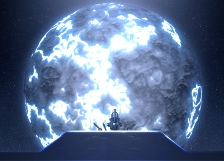 Ohh now that is looking mighty purdy.
clement
presents his latest game/particle example called Starfighter! It does really show off what can be done with mmf 2.
Comments from the Author:
This game is a game / technical demo that showcases the effects of light and particles. The gameplay is not very thorough, we must keep in mind that this is only a technical demonstration of possibilities engine HWA MMF 2.

Click here to go to the download page for Starfighter
Also
Leighton James
has been updating his project page for his latest game called: Ink-Redible, based on the Microsoft Game InkBall. Give his project a look right here.
Click here to go to the project page for Ink-Redible
And if that is not enough check out the Insane Platform Dude Demo created by
Aptennap right here!