New Demo: The DreamWeaver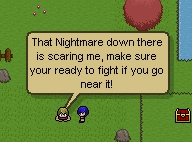 Comments AntWorx: This is "The Dreamweaver". Ive been working on this game for about 2-3 years ish. It has taken many forms but this is the final product and im happy with how its taking shape. The game is based around a guy called "Crest". He is one of very few Dreamweavers left in the world. 
Project/Game Update: The Orphanage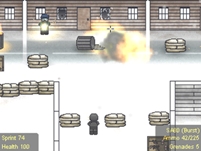 Comments from Ben Mercer: I uploaded a demo of "The Orphanage" on Daily Click a while back. Since then I have made so many improvements to the game that I thought it would be a good idea to re-release the updated demo level. The Orphanage puts you in the shoes of a Black Operations Commando sent to investigate a mysterious uprising in an isolated town in north russia. Intelligence has revealed that a recently disappeared renowned biochest, Dr. Adam Cornwell, played a part in this uprising.
Compo in the forums!

Comments from Andyman: Here is the idea. Everybody gets to choose a computer/console (preferably something 16-bit or older) Within a short time span (say 48 hour or so, but we will decide later) everyone will make a short game/demo made to look like it's running on said hardware. Fitting music will help too. Since it's just for fun there wont be any rules as such but you have to choose which limitations to follow on your chosen hardware.

Let me know what you guys think.