New Demo: The Ion Adventures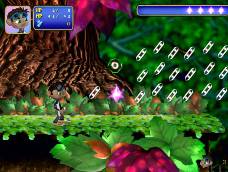 Comments Newton: Noddy Ion is an 8 year old boy that gets abducted by Aliens as he walks home from a day at the beach. But to make things worse, the Aliens get attacked and Noddy Ion finds himself stranded in a distant world. Now you must help him defeat the evil race of aliens and ultimately find his way home.  
Project Update: Thread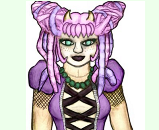 Comments from RoseWeave: Armed with her telekinesis, a funky hairdo and a number of mythological weapons and artifacts; you guide Thread through several levels to find and stop those abusing components of the A.L.I.C.E. Machine. Thread is a platformer-like game where you play as a creepily animate ragdoll with psychic powers. Run, jump, and walk really quite oddly through levels while independently manipulating certain objects around you, using them to defeat your enemies or solve small puzzles.  
Extension: Parallaxer - Final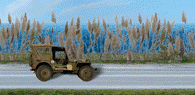 Comments from Andos: You can now limit the amount of repetitions the source-image gets to make lots of different effects. There is also an incredibly useful action to attach objects to the parallax-effect like attaching the windmills to the landscape. That way they move with the landscape as you would expect them to completely automatically so you don't have to worry about figuring out a scroll-coefficient for them. Have a look at the events in the different frames.

Ps from rikus: Everyone should use this extension it is brilliant!