New Game: Snatch, and New Website
News posted 27th May, 2009 by Jon Lambert
The games keep on coming lately! And this one is for AndyUK's contest! There's obviously still interest in that fantastic idea! This particular game, called Snatch, is for the handheld console, and created by RedEchidna. It's a complicated game but well made! Let's see what the author has to say...

Comments from RedEchinda:You play as this weird ninja-monkey-thief-type-thing (It was originally a guy with a stupid tail, but Codemonkey had an avatar) that is stealing money from big corporations for... A gihugic pile of bananas? But yeah, steal some stuff for winnage. It's fun! Also, WEIRD 80'S STYLED CONTEST ALERT

Click here to download Snatch!

In addition, Kisguri has started up a new games website, The Game Crate, where you can upload indie games, hang out in the forums, and get special eBay auction access!

Click here to visit The Game Crate!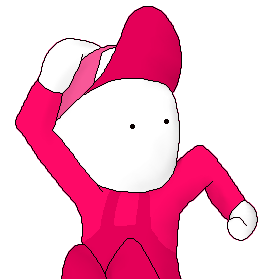 Jon Lambert
Administrator
Vaporware Master
Registered
19/12/2004
Points
8234