New Demo and Klikers need Help!
News posted 9th June, 2009 by Jon Lambert
What's up everybody? How's life? Good? Well, it's about to get even better when you see that Pixelthief has released a new demo of his Name Pending Quest! It's pretty awesome-I mean, who doesn't love grappling hooks, purple blobs, and time travel? It's even got a level editor so you can make your own fun with it!

Comments from Pixelthief:This is the 2nd Demo of a quite a bit more fully fledged engine I am working on. Some of you might recognize it a bit; its a vastly upgraded version of my "Super Mario Galaxy" gravity engine. As it would happen, I am planning to make a FULL GAME out of this engine! But I am not a pixel artist, and the screenshots should show the extent of my abilities. So my main purpose for posting this is (like last time) to find a pixel artist who would love to partner up for a great project!

BUT WAIT! Before I give you the link, he's also looking for someone to help him not only with graphics, but with ideas for where the game is going to go. Ever wanted a chance to work with the legendary Pixelthief? Then send him a DC mail straightaway!

Click here to download The Engine!

If gravity games aren't the thing for you, then maybe you can help these other two klikers with their projects! MBK is looking to get help with drawing graphics for his improving 2.5D platforming engine. Don't let this feat of code get lost to the far reaches of the internet! Help the guy out!

Click here to see MBK's 2.5D platform engine!

And last but certainly not least, Diefox of Duel Toys fame is thinking about using the wonderful OINC extension to add an online mode to his latest project, Duel Toys 2! If you want to have your brawls online with your buddies around the world, then swing by and give him a hand!

Click here to see Duel Toys 2!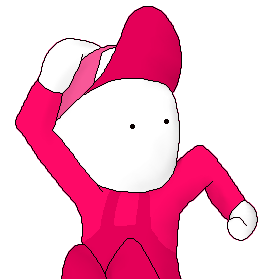 Jon Lambert
Administrator
Vaporware Master
Registered
19/12/2004
Points
8234