New Games: Wargame, Little Bee, and MidgetTanks Online
News posted 8th July, 2009 by Jon Lambert
We've gotten quite a few new submissions in the past few days so it looks like everyone is working quite hard on their projects to get them done! Maybe someone wants one of those shiny new GOTM trophies? Well anyway, we've got three of those games right here, so if you're looking for some run-and-gun fun, head straight over to the Wargame beta by Mxthe, or relax a bit with Little Bee by Simon Czentnár. Once you're ready to blast your friends online, try out MidgetTanks Online by Solgryn!

Comments from Mxthe: Wargame is my first project, I started making it on June 07 2009. This is the first BETA release for the game, which means it might have some glitches or crashes, you have been warned! The game features...7 weapons,...3 explosives,...as well as 6 outfits.

Click here to download Wargame!

Comments from Simon Czentnár: Little Bee would like to fly to the beehive and collect as much pollen as possible. Control Little Bee with the arrow keys and try to avoid the obstacles and evil insects. Your goal is to earn 50 points by collecting the flowers.

Click here to download Little Bee!

Comments from Solgryn: The game is about shooting each other, each player controls a small vehicle which can shoot bullets, the bullets bounce off the wall. You can die of your own bullets too. The level is built like a maze. This game will give you a tank trouble feel if you ever played that game. Well it was inspired by it but that game havnt got online mode. The game is mostly online and playing with other ppl online but there is a offline version too.

Click here to download MidgetTanks Online!





No comments have been posted for this news post.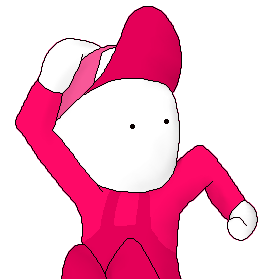 Jon Lambert
Administrator
Vaporware Master
Registered
19/12/2004
Points
8234