New Game: CRAZY MOOSE 2
News posted 26th August, 2009 by Jon Lambert
The moose is back! Featured in the most recent Klikcast and anticipated since the original's release, Callebo Gaming has finally bestowed the sequel to the breakthrough game Crazy Moose! Crazy Moose 2 is even crazier than before, with online multiplayer, banana-blasting action, and a SPIDER MOOSE! :O

Comments from Callebo Gaming: CRAZY MOOSE IS BACK, in a new adventure... Full of mystery... Uhm, nevermind. Once again, you play as crazy moose. Try to find your way through the jungle of walls and random objects standing in your way. But remember, size matters. Small moose = low score, big moose = HIGH SCORE! Shoot your trusty lazers at the bananas, fishes etc to destroy them. Get enough score and you will be able to play as other mooses such as spider-moose, pirate-moose, master-moose and so on. Play online! Challenge unlimited amounts of friends (recommended 4..!) in a game you or your friend hosted. Mock others by showing off your highscore in the lobby. But beware! If your friends die, they spawn as turrents(!) shooting the random objects... But so do you!

Click here to download CRAZY MOOSE 2!

And for those of you not keeping track, the TDC Chat is now at Version 1.17! It now has graphical emoticons, embeddedable YouTube videos, a working Tree Control, vastly greater stability (thanks to OINC 1.0b), the ability to load games, a message recaller (chat buffer, whatever), typing alerts, and more! Some very exclusive events will be held here from time to time, so be sure to download! (y)

Click here to download the latest TDC Chat!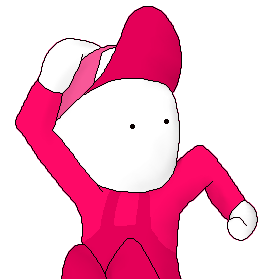 Jon Lambert
Administrator
Vaporware Master
Registered
19/12/2004
Points
8234