Clickteam/GameBuilder Twenty Event Competition!
News posted 15th December, 2009 by Jon Lambert
There's just such a waterfall of news today! Hot on the heels of the new flash export press release and Nick's two new games, Clickteam and GameBuilder have announced the sequel to the original Twenty Event Competition! That one produced quite a few interesting games, and I'm hoping that this one will be quite interesting! Don't forget to get a GameBuilder account so you can participate! I'm planning on entering, and I hope you all are too (not really, 'cause I want to win! :D)!

A few words from the announcement: Clickteam and GameBuilder are bringing you an amazing competition, with the best and most prizes we've ever had before. We have 10 prizes that will be awarded to the top 10 placing games. The first place winner will get first choice of prizes, followed by second place, etc. The prizes are: Multimedia Fusion 2 Developer or $369 via PayPal - quantity: 1 (donated by Clickteam) 1 GB 3.1 megapixel Mini digital video camera - quantity: 1 (donated by Clickteam) 1 GB MP3/Multimedia Entertainment Player - quantity: 1 (donated by Clickteam) 1 Year of Standard Web Hosting from www.atomicpages.net - quantity: 2 (donated by AtomicPages Web Hosting) Clickteam Hats - quantity: 5 (donated by Clickteam). The Deadline for Entries is February 14th, 2010 at 11:59PM GMT

Click here for more information!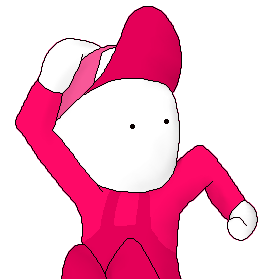 Jon Lambert
Administrator
Vaporware Master
Registered
19/12/2004
Points
8234