Fret Nice coming to Xbox Live and PS3!
News posted 23rd February, 2010 by Jon Lambert
Oh noes! I barely post news as it is, with all my secret projects I'm working on and such, and now I don't even have one of those nifty YouTube videos to insert! :O Oh well! This is big enough news! Anyone else remember the Fret Nice game released so long ago by Mårten? The platformer with the Guitar Hero controller? Well, it looks like the game has been remade and will hit the mainstream on Xbox Live and Playstation Network in the first quarter of 2010!

Comments from Pieces Interactive: ROCK OUT WITH YOUR PANTS OUT! Rock on and harmonize the unity between music and 2D platformer! As you control your character through the artful stages, you play the game as if it was a jammin' rock song. Blast your enemies with riff combos and create your own soundtracks with each "strum" of a chord. You will have an ever-changing experience each time a stage is repeated.

Click here to see the official site for the new Fret Nice!

Click here to view the original download page for Fret Nice!

Thanks to Jason Orme for bringing up this news! And 200 points to whoever can first provide the original game for upload to the DC servers to fix the broken download page!

Also be sure to check out Twiner's latest game called Darkfate that was missed on the front page last week. Click here to view the download page for Darkfate!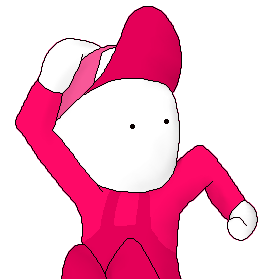 Jon Lambert
Administrator
Vaporware Master
Registered
19/12/2004
Points
8234