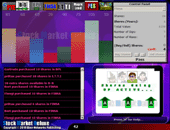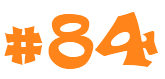 For those of you who get strangely erotically excited about dabbling in the stock exchange, new TDC member Pr0tax has just the game for you! It's called Stock Market Deluxe and admittedly it certainly looks very professional in terms of presentation. At least you don't lose any real money ;)

Comments from the Author:
"It entails buying shares at a low price and selling them at a high price. This results in cash boosts which enables you to purchase more shares in more companies, building a bigger portfolio for yourself. The whole concept is based on ending up with the most cash, selling the shares at the right time before they either drop actively, or go 'Over The Top' which will result in a major crash in that companies value. "