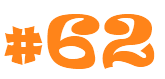 All's a bit quiet on the TDC Christmas Competition front, although some entries are being worked on by a few participants.

Don't forget that nice prize of $250 donated by Clickteam!

Also, for some curious reason I'm unable to update the actual competition page, so I apologise for that and hope to have the issue rectified soon. In the meantime there's still plenty of time to consider entering. At the time of typing you have 43 days to go!

Click here to view the countdown
Click here to view the competition website and
Click here to view the official forum thread!