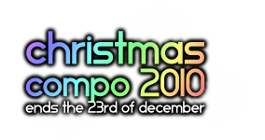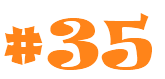 Well folks, it's been a grueling couple of months for some of you, but today brings the closure of The Daily Click Christmas Competition 2010!

We'd like to thank Clickteam once again for their exceedingly generous prize donation of $250. Clickteam have donated competition prizes to us since the dawn of time (well, since the competitions started nearly annually several years ago), so thank you Clickteam for continuing to generously support our competitions :)

I can tell you right now, we've had a wide range of entries this year. As this competition ran pretty much parallel with the Console Wars competition we weren't, in truth, expecting a huge number of entries. But once again you've shown us true grit and determination, as, with 12 submitted entries, your desire to win the grand prize has certainly shown commitment.

All the authors of their games can now submit them to TDC for you to play, if they so choose, and we now have to sift through each entry, one by one, contemplating and deciding upon a winner. This might take a little time, so I'd like to urge tolerance and patience while we judge each game.

Thanks to every single person who entered. All of the entries have been of a high standard and we look forward to announcing the winner, probably sometime after the New Years festivities have taken place.

In the meantime, all that remains is for me, on behalf of the TDC administration team, to wish you a very Happy Christmas! We hope you have an enjoyable and safe festive period (I'm sure, actually, thinking about it, that the other admins have their own Christmas messages in store). Enjoy the food, enjoy the merriment and most importantly of all - have fun!