New Game: Christmas Time Heroes
News posted 25th December, 2010 by Jon Lambert
It's Christmas time everyone! And not just Christian Christmas, but SECULAR CHRISTMAS! That means Santa, cookies, and presents, and boy does Strife have a present for you. It's his entry into the TDC Christmas Competition, called Christmas Time Heroes! 'Tis a game of nice style and gameplay, with enough variety and pleasant music and graphics to interest me enough to make a news post. And you all know that doesn't happen a lot. ;)

Comments from Strife: The date is December 24th. A group of explorers and peacekeepers known as the Spectrum Force have stumbled upon a mysterious blue moon, and it appears to have ties with the Christmas holiday. Upon reaching the surface, they learn that a civil war is about to begin between the spirited Fawnful and the jealous, militaristic Rednoses, who are being led by a man known as Lord Sled. The Fawnful are on the losing side, and it's up to the skills of Indigo Sun and Violet Star to balance the scales and figure out what's going on. Can they stop the fighting in time for Christmas?

Click here to view and download Christmas Time Heroes!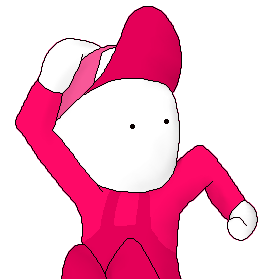 Jon Lambert
Administrator
Vaporware Master
Registered
19/12/2004
Points
8234