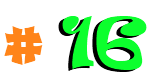 Our fellow Game Creator outerminds has uploaded a very cool new gameplay video of his upcoming platform game called Kingdom Kid The project page details a lot more info on the story and some cool artwork also. Be sure to check it out, I cant wait to get my hands on this game!

Comments from the Author:
Kingdom Kid is only a codename for now , and i will welcome suggestions for a better name in the forum section. The story : The main character, a ginger boy called ''kid'' hangs out with his tiny ginger sister and his best friend at school, when three Bullies appear, and the biggest of them , steals the main character's little sister. When ( kid ) tries to stop them , hes being punched in the face and falls to the ground knocked out. the game starts and you have to chase the bullys in his dreams to save his little sister. while you do that , hes rescuing his little sister in the real world too. some of the cinematics will hint that too.

Click to go to the project page for this game!!