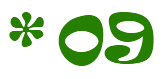 I found a cool new video for a great new scary platform game called Cursed by Blackwolfdavestudios! The game reminds me of Castlevania and we could really use more of those around here so I welcome this game with open arms! The game is being made with Multimedia fusion 2.

Comments from the Author:
A small teaser of an upcoming game developed in multimedia fusion 2 for pc.In the game the player will fight all kinds of demons with the chance of using the habilities of fallen enemies through 16 levels(or more xD) and 5 endings depending on your actions through the game.

Be sure to visit the games facebook page!!!