New Arcade Game: Food vs. Fatties!
News posted 6th February, 2011 by Jon Lambert
Looking for some Mega/Hyper Jump style action on the web? Love Scotsmen? Are you hungry? Then head on over to The Daily Click Arcade and play Food vs. Fatties by YOMAMA722. It's actiony, it's quick, and it's HUNGRY! For scores, that is!

A bit of description: Ice cream gives you increased points and speed, hamburgers give you basic points and speed, carrots lower your speed, burritos give you a limited fart boost, you'll find special orbs along the way which will change your size, pick carefully, your speed depends on what you eat, eat fatty things to go faster and avoid healthy things at all costs, push the arrow keys to move side-to-side and press m at any time to go to the main menu.

Click here to play Food vs. Fatties!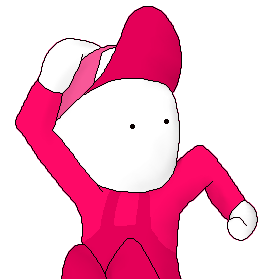 Jon Lambert
Administrator
Vaporware Master
Registered
19/12/2004
Points
8234