New Arcade Games: Cupid's Aide and Wendy!
News posted 7th February, 2011 by Jon Lambert
We've got two more games for you in The Daily Click Arcade, folks! First up is a game by Merries called Cupid's Aide, in which you'll be saving the love lives of Earth's couples by helping Cupid shoot their hearts with his magic arrows.

A bit of description: Help Cupid get all of the arrows of love to the lonely couples. Cupid gives you one of his special bows and sits you up on one of his special clouds to watch for the lonely hearts. Shoot arrows from your cloud to hit the hearts, don't shoot the broken heart or you loose a a power heart (life). You only have three power hearts before your sent back down to earth.

Click here to play Cupid's Aide!

Once you've had enough fun for Valentine's Day, you can head on over to the arcade version of our latest GOTW winner, Wendy by NastyMan! Go through over 30 levels, shooting enemies and and making your way to the boss, BigBig! Can you save Viper City?

A bit of description: Bubble Girl goes an adventure trough 40 levels, each contains various enemies to defeat. By shooting her power bubbles Wendy stuns her enemies, and then she can kick them away out of the play area and gain score which can later be submitted to the leader board You can revisit past levels that you already played in case that the game is over! Can you make it to viper city and defeat BigBig who want to take over the city?

Click here to play Wendy!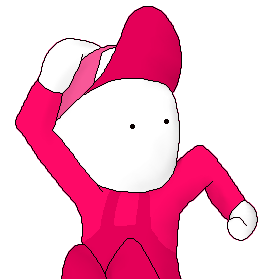 Jon Lambert
Administrator
Vaporware Master
Registered
19/12/2004
Points
8234