New Game: Chaos Pilot
News posted 3rd March, 2011 by Jon Lambert
Gather around folks, and let me tell you a story. While not paying attention to anything in my boring Art History class, our good friend OldManClayton approaches me and asks me if I've got the time to write a news post. Seeing as I had nothing better to do (besides work on my twenty event competition entry and a website) I took him up on his offer. What game did I end up enjoying so thoroughly that he worried that he'd have to write the post? Why, it's Chaos Pilot by Two Brothers! This game puts you in command of a highly-upgradeable ship in a classic-style side-scrolling space shooter. I delighted in upgrading my main and rear guns to level three and wiping out all enemies without prejudice. Want to get it on the action? Go download it!

Comments from Two Brothers: Chaos Pilot is a simple Shoot'em Up. Your main goal in this game is to beat the four levels while avoiding getting blasted to pieces by the Doom-Army. The story? Well, lets just say that the Doom-Army is a bounch of bad guys and you are the good guy.... The game has four (long) hard levels each with its own super evil boss at the end. Can you beat them all? Can you unlock all the achievements? GOOD LUCK! If the game feels to hard try unlocking some achievements to gain bonus upgrades!

Click here to play Chaos Pilot!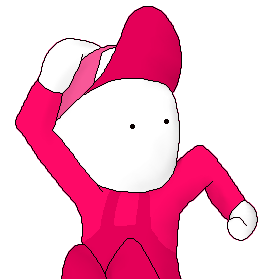 Jon Lambert
Administrator
Vaporware Master
Registered
19/12/2004
Points
8234