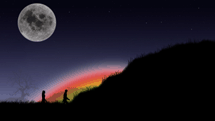 Two commercial games here for you; one is a standard Windows game, the other released for the iPhone. First up we have Star Sky, a rather attractive looking platformer, but one that requires time to get the most out of it. It is created by Mårten Jonsson.

Comments from the Author(s):
"A fair warning. Star Sky is not a game for everyone. It is a slow-paced game of exploring different choices. There are secrets to unlock, and for those who make it to the end, there is alot of interesting things to reflect about. It is also a peaceful experience and a game about enjoying the ambience the world around you can provide. Make the choices, watch what happens, unlock the secret. "


Click here to buy the game and read its comments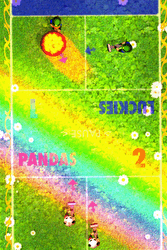 The second game uses the iPhone runtime and is made by TPK. Called Clash Ball, it's a brand new sport featuring various game modes.
Comments from the Author:
"In the year 2000, the human race decided to resolve their disputes by shooting large, heavy balls at each other. Thus, the sport of "Clash Ball" was born."