Project Update: A Life of an Unusual Toaster
News posted 10th January, 2012 by Jon Lambert
If you haven't been lurking in the projects section lately, please allow me to draw your attention to Poobical's latest. After the original Mr. Toast project didn't go over too well with his professors, he redesigned it as A Life of an Unusual Toaster, the red-and-black gritty tale of a toaster on a mission. You can check out the dramatic transformation on his project page.

Comments from Poobical: The game is about a living toaster that has to save this world from evil smiling goons, he does this by spitting out toast. The game is going to be a short little game because I'm actually making it for a part of my coursework 'ere at university. I'm hoping to port it to flash, when I get around to buying the flash exporter. Anyway yeah it's going to have around 20 shortish levels and a handful of bosses to defeat. It shall be out and playable by the end of March. (That's when my deadline is.) Everything you see except the sprites are hand-drawn. Yup.

Click here to check out A Life of an Unusual Toaster.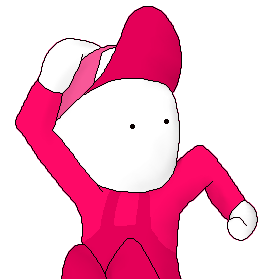 Jon Lambert
Administrator
Vaporware Master
Registered
19/12/2004
Points
8234