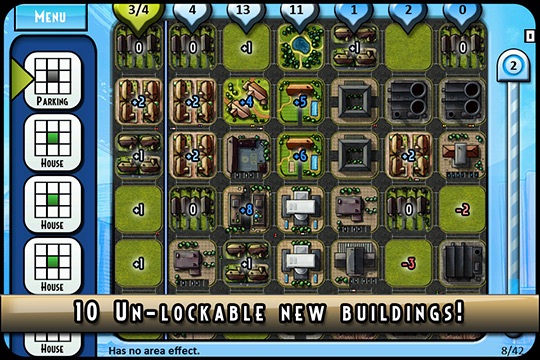 Cole Jefferies has been busy as of late working on his game MegaCity, a puzzle game which requires "thinking, logic and luck" according to the blurb. Already released on iPhone and iPad, there's also a more basic online flash version, and the Xbox360 edition hopefully will be coming out soon too (yes, the runtime is seemingly very close to release now). Take a looksie!

Comments from the Author:
"Place requested buildings in the queue to earn points, but watch out: Nobody wants to live next to a landfill site or industrial estate! Everybody wants a nice park or shcool nearby, but the city's budget is limited. This is where you come in. Megacity is a game of planning and thinking ahead to squeeze the most points of out your citizens by clever town planning. And if it all goes wrong, it's their fault for electing you mayor, right? "