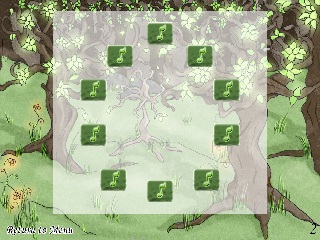 Mårten Jonsson has created a game using the MMF2 iPhone runtime, based on the simple card matching game... but with a twist! Melodia is all about matching sounds, rather than visuals. It's a great concept.

Comments from the Author:
"Melodia is a new take on the classic memory game. Instead of pictures you have to rely on your ears. Upon clicking a block, a melody will be played, and you have to match the melodies. It's a new way think, and an interesting experience, wrapped in a challenging puzzle game. "