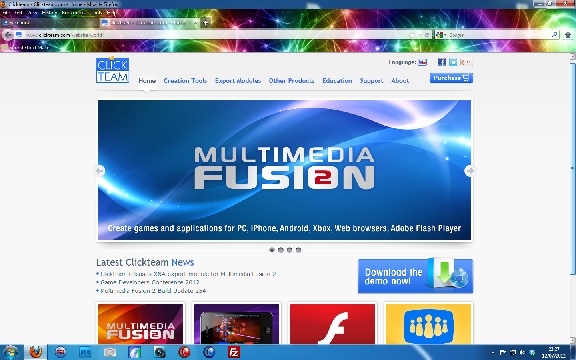 Clickteam have unveiled a brand new website today, with a considerably cleaner and rather flashy design. The site is much easier to navigate, and divided into separate pages detailing all the current runtimes, including the new XNA, iOS and Flash downloads. Certainly their best website so far, so take a look around and see what you think. It's already received positive feedback from various Facebook users.

Comments from Clickteams Facebook page:
"Refresh your browsers when visiting Clickteam.com, would love you comments on our shiny new site we just launched! "