New Games and Progressing Project: Wings of Vi, Dungeon, and Aqua Boy
News posted 20th August, 2012 by Jon Lambert
Let's start this week off strong with a few new games to play, as well as one game that's almost done and just begging for well-deserved attention. First off is Solgryn's new ragequit generator, Wings of Vi, a game about the world's last angel on a journey to discover just what has happened to her people. This is also the first game to be subject to my new 2Cents series. Every so often I'll pick a game to write up a mini review (because you don't get much for only two cents) and publish it as a cool-looking card.

Up next is Dungeon by fil47, a game whose large, pixelated graphics and dark color scheme brings one back to those days of old-school, well, dungeon crawling (and I know that every dungeon you've ever been to was very pixelated.)

Finally we have your new favorite Metroidvania title, Aqua Boy. Evoking his classic and charming art style, Duncan looks to be bringing the world a cute and highly-enticing mini adventure to happily kill time with. Plus, he's looking for testers! Sign me up! (Really, please do.)

Click here to check out Wings of Vi!

Grab a flashlight and grab Dungeon!

Dive deep into Aqua Boy's project page!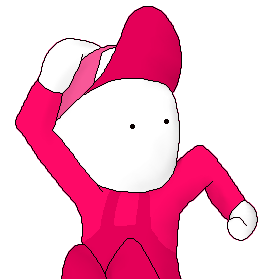 Jon Lambert
Administrator
Vaporware Master
Registered
19/12/2004
Points
8234