New Demo: Create-Destroy
News posted 22nd August, 2012 by Jon Lambert
Remember those Click Jams that went on around the world a bit ago? s-m-r was a participant in one of those, and he's brought his work to us in the form of Create-Destroy. This demo is based on David Newton's classic Platform Engine tutorial, and true to his nature, s-m-r's going to be working on this even more, so if you're looking for a game with potential, look no further.

Comments from s-m-r: For this past weekend's ClickJam, I decided to modify DavidN's example on the Clickteam tutorials page and make it fit better with the "Creation & Destruction" theme. The result is a game that I want to continue developing, but I'm looking for community feedback on where to go from here. I stress that the engine and the majority of the artwork is from the tutorial; I certainly don't take credit for it. The platform engine is really great and I recommend you check it out if you're looking for guidance. It's a superb starting point if you ever want to branch out and expand it with your own ideas.

Create and destroy by playing Create-Destroy!

Speaking (writing) of Click-Jams, there's an effort mounting in the forums to host a TDC Click-Jam in the community. Feel like cranking out a little game with your internet buds? Head on over to the forums and give some input.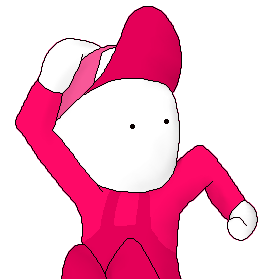 Jon Lambert
Administrator
Vaporware Master
Registered
19/12/2004
Points
8234