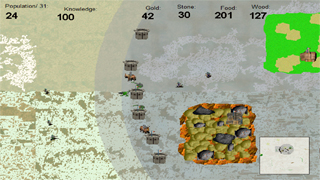 A somewhat intriguing game is upon us. Called Tribal Wars Grau Campaign, this is a small real time strategy game with a Medieval setting. Duckimation has created something with a lot of promise and is worth a look.

Comments from the Author:
"Tribal Wars is a Medieval style rts where you command the Grau tribe to victory. It all starts out when a simple colonization project turns into a battle ground. In this small campaign, you must take revenge on the dreaded Grun tribe and force them into submission. Fortify your base and prepare for war! "