Clickteam's Spooky Mini Games Contest!
News posted 25th October, 2012 by Jon Lambert
Hey Daily Clickers! Looking for a quick project to work on? Maybe you just want all the MMF2 exporters for free? Clickteam's got a competition going on right now that can satisfy both desires! The Spooky Mini Games competition will have you making a Halloween-themed mini-game to be included as part of a single application. You can only use default extensions for this one, but that might be right up your alley. Submissions are due by October 31st and the winner will be announced the very next day! Excitement!

Comments from Clickteam: Halloween is coming and what better way to celebrate then with some spooky game making. The challenge is to create awesome mini games with a score output. Then at the end of the contest we will put all of these games into a single title. submission requirements are one frame, gives a score total playtime under 2 minutes and uses standard objects that come with MMF2 (no third party objects allowed). submissions must be made by October 31st, 2012 and on the 1st of November Clickteam will announce the winners. Clickteam will be judging this mini competition internally!

Click here to read more about the Spooky Mini Games Contest!





No comments have been posted for this news post.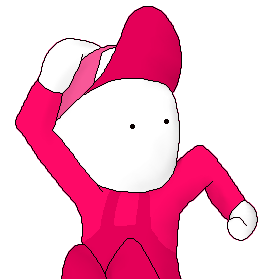 Jon Lambert
Administrator
Vaporware Master
Registered
19/12/2004
Points
8234