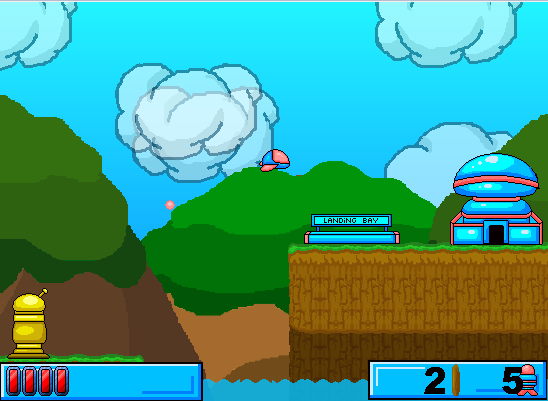 Firstly, I want to wish everyone here who reads this, on behalf of TDC, a Happy (belated) New Year! I hope you had a fantastic festive break, and hopefully regular updates will now resume. A special thanks to Rikus for returning over December to provide TDC with several updates - please return as a full-time admin! :)

TDC regular Nastyman has created a game that deviates a little from his usual work - in the form of a colourful space shooter called Biomix II - the sequel to his 2004 original. Always good to see sequels, so take a look and see what you think :)

Comments from the Author:
"This is a space shooter, where you control the Xenojade Space-ship. In each level you have to destroy all enemy units and gather all your troops to their base by landing near them and lifting them on your aircraft. "