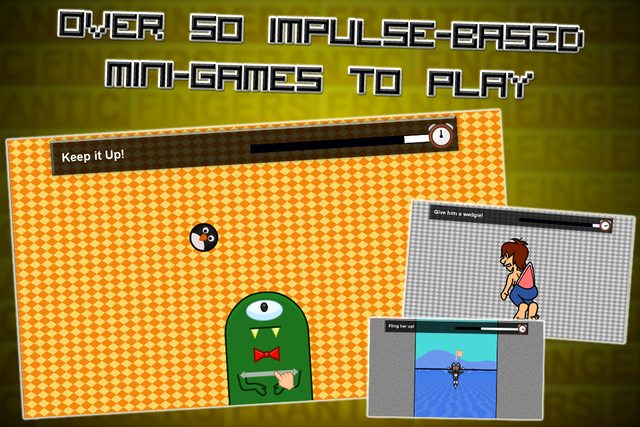 Jake, the creator of the Jamie's Revenge series, has been busy behind the scenes creating a fantastic WarioWare-esque game using the iOS runtime. Called Frantic Fingers, there are over 60 mini-games for you to try your hand at. Costing a very token sum of money, can you beat this game?

Comments from the Author:
"How fast can you think? How nimble are your fingers? Frantic Fingers will put you to the test! Frantic Fingers is a collection of three second mini-games in rapid succession. Under guidance from a brief instruction, you must figure out the objective of each presented scenario with a slide, tap or spin of your finger!"