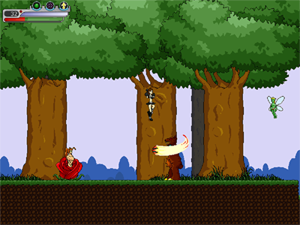 Mark this moment in the Klik History Books (if they exist) - Chaos680 has finished up, and released his game Core of Innocence for free :) Demonstrated a few times at the last few conventions, it's a project that has been several years in development. Free (and significant) releases such as this are quite rare, especially given the competitive nature of klikkers these days, so I really hope Core of Innocence receives a large number of downloads - its ambition alone deserves it great success - excellent work Chaos!

PS: Feel free to make a donation!

Comments from the Author:
"I'm happy to announce the release of Pudding Hat Games' flagship title, Core of Innocence! It's an adventure platform game aimed at more mature audiences offering around 5-10 hours of gameplay. There are over 250 pieces of equipment to collect, eight massive areas to explore, and tons of secrets to find as you lead our heroine Lila in her quest to save her world! "