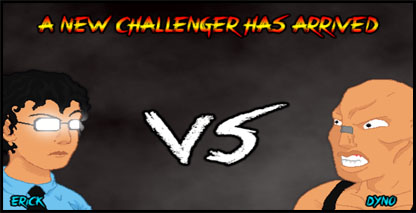 Greetings, Daily Clickers!

Today I bring a Bloody Beat-down on your safe and simple lives! User One Man Army Games has uploaded a new Game by the name of Bloody Bounty Throwdown. If it were up to me I'd add the word "Xtreme!" on the end, sounds catchy. Where was I... Oh yes! Bloody Bounty Throwdown [Xtreme!] has a functional online mode and plethora of Bloody fighters to choose from.

Comments from the Author:
"When an evil rises from the past to take the lives of hundreds only the most daring will try to put an end to him. Play as 7 different fighters with a bonus unlockable fighter. Chocolate Man . . ."

Click here to view and download this Xtreme game!