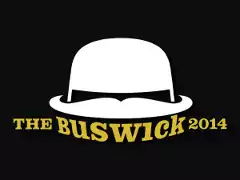 Some things come but once a year. Birthdays, tax returns, potato chip flavor suggestion contests, and anniversaries come to mind. Speaking of anniversaries, OldManClayton is celebrating the anniversary of the first annual Buswick with another Buswick!
Prepare for The Buswick: 2014! This year, the month-long competition started on August 1st, and offers "the elements" as the theme. Up for grabs are not one, not even two, but three(!) $100 prizes, each given for being either the most ingenious, the most beautiful, or the most entertaining. Don't miss out on these incredible prizes!
Check out the Buswick here!