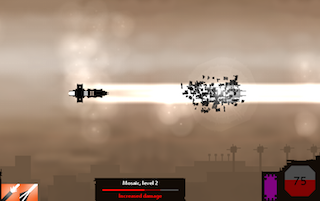 If you had enough of the outdoors for one day, why not shoot some stuff up with your spaceship in Sector Six!! The game is created by Zuurix. In the game you not only have to blow stuff up but also harvest olds parts and build new parts to your ship! It all looks great also so why not check it out?

Comments from the Author:
Sector Six is elegant and innovative shooter/RPG hybrid. Build your own spaceship from procedurally generated parts and battle machines to save your universe from destruction! Under development. Game is fully playable, but many features are still not implemented/balanced. If you have any issues with the game, please tell me, so I could fix it!