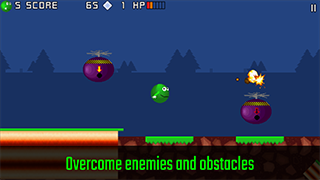 For those with long memories, Techvision has released a remastered Android package called Robotic Invasion Legacy - two very fun platformers released back in the day. I absolutely remember the second game, and this compilation brings back fond memories of the past. It's free, and well worth a go.

Comments From The Author:
"In this double game you must rescue the inhabitants of Greenytoria! Greeny must travel through grassy forest, the lurky undergrounds, desolate sand dunes and a giant pyramid. Greeny can shoot and jump, pick up items and use them in his quest to save his friends. At the end of each game awaits a tricky boss fight. See how many achievements you can earn along the way. Good luck!"