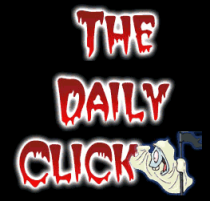 It's time to bring some old Halloween games back from the dead, with a double-feature of two previous compilation videos made for The Daily Click.
Rikus's KlikCast episode 26 was released for Halloween 2011:

My effort was released for Halloween 2020

Many of the games featured in these videos are still available on The Daily Click, accessible either from my 2019 summary or through using the search facility (although in some cases you may need to use archive.org to get the old download links to work). Many of the games not accessible via TDC are available on the Halloween section of Kliktopia. And don't forget to check out my Guide on playing old Click games on Windows 10!
...Moving from the old to the new, check out the Daily Click Magazine posted by MonadoBoy64 a few days ago. It features some of the of the most recent TDC news, games and reviews which you might have missed.