Code6 has announced another SmileyHouse reunion, so grab the game at https://smileyhouseonline.com/ and join Code6 and others for the SmileyHouse Meetup on Feb 6th, 2022 at 3pm Eastern - dont' forget to join Code6's CouchGame Discord to chat while you play!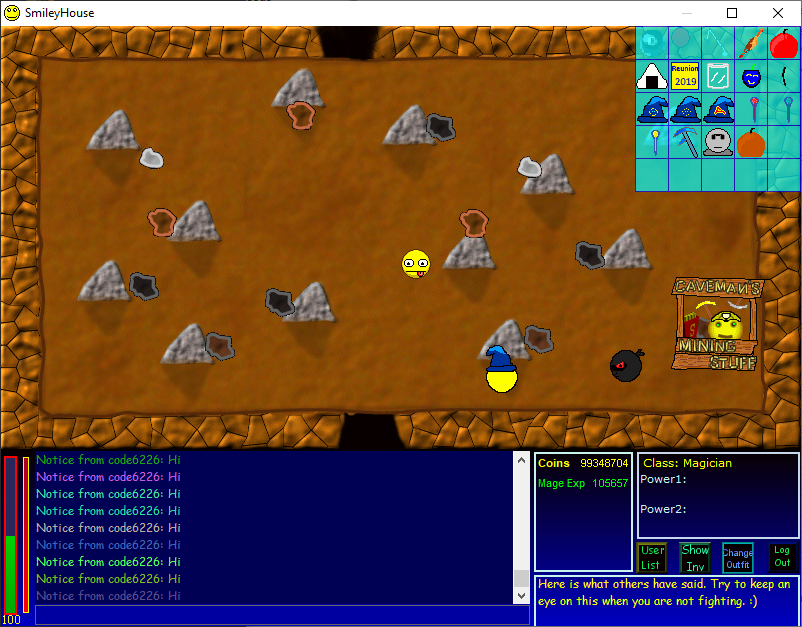 SmileyHouse is an online RPG made in MMF 1.5 (with a Jamagic-based server) which was active between 2002 and 2004. Code6 was the developer but various Clickers (including myself) provided ideas and content.
Click here to read an account of the September 2019 Reunion.