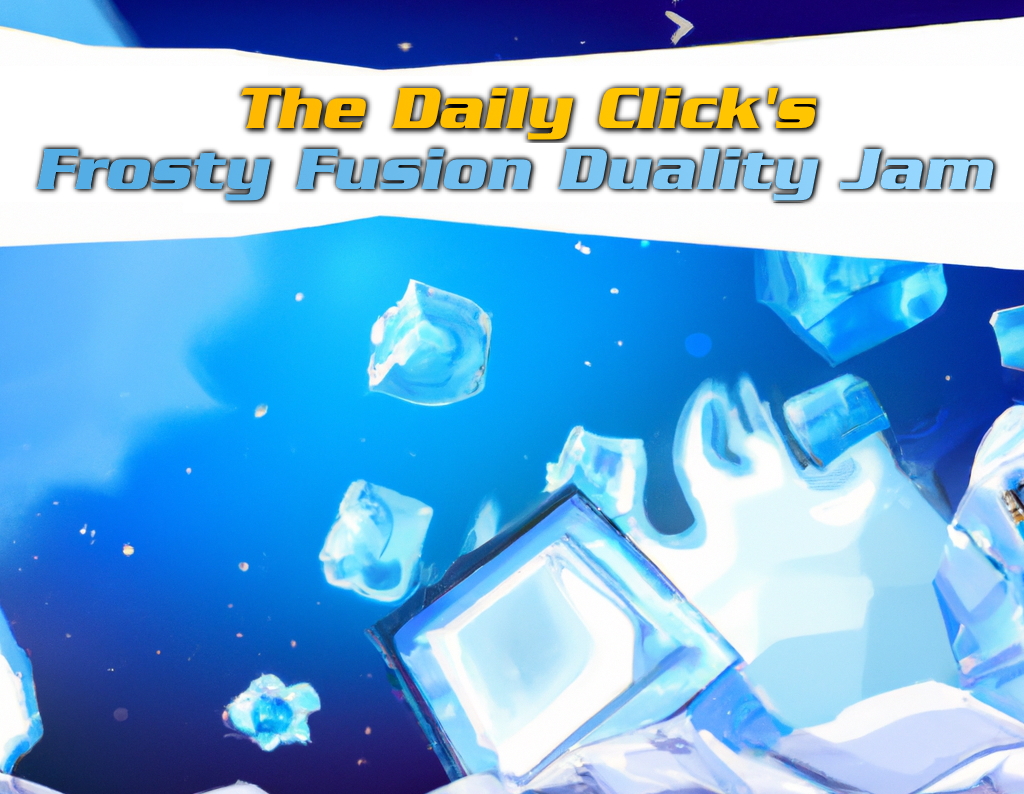 The theme
The theme of the game jam is winter, and all games must incorporate elements of ice, snow, and/or wind into their gameplay.
The game must include the ability to allow a single player control at least two entities at once (although you could allow for co-op as well if you wish). This includes allowing the player to alternate between controlling different entities.
The deadline
Games must be made using Clickteam Fusion and submitted to The Daily Click by the 22nd of January 2023 (in recognition of time zones, this actually means 6:00 UTC on 23rd January).
The Pitch
Winter is a season of magic, of snowflakes and warm fires, of hot cocoa and cozy blankets. It's a time for creativity and imagination to flourish, and what better way to tap into that creativity than by participating in a video game making competition?
So bundle up, grab your computer, and let your imagination run wild. Think about the types of games you love to play in the wintertime, and let that inspire you. Maybe it's a snowboarding game set in the Swiss Alps, or a puzzle game set in a cozy cabin in the woods. Whatever you dream up, Clickteam Fusion is a powerful tool that can help you bring it to life.
But don't just do it for yourself. Think about all the other people who will be playing your game. How can you make it fun and exciting for them? How can you use the winter theme to create a unique and immersive experience?
So let's embrace the magic of winter and create something truly special. Join the competition, and let's see what we can accomplish together.
The Rules
Games must be made using Clickteam Fusion 2.5 (or earlier versions of Clickteam's software) and must be playable on a Windows 10 PC.
Entries should be submitted to The Daily Click by the deadline using the 'submit a game' button by the deadline.
Games may be of any genre or style, as long as they adhere to the theme and meet the other requirements of the game jam.
Teams may consist of up to four people, and individuals may also participate. If any of the content is made by third parties or by AI then appropriate credit must be given.
Games will be judged based on their gameplay and execution and on their creativity and use of the theme.
If you want to, you can also send a message to Joshtek (or include it in the game description) which explains how you think your submission with meets the assessment criteria, e.g. any elements which you believe were especially creative - this will then be referenced within any assessment of the game.
There will be no monetary prize. Winners will get DC Points and a special badge/tag.
The judges reserve the right to disqualify any submissions that do not adhere to the rules of the game jam.
The judges' decision is final and no correspondence will be entered into.
Keep your eye out for any clarifications of tweak to these rules.
Thanks to msg, Magic Jewelry Nerd and ChatGPT for helping me to refine my ideas for this jam. Can you guess what elements ChatGPT helped with?