One of my projects is Kliktopia and it has now added 50 more games to its archive of old Click games, bringing it to 3,330 entries. Thanks to everyone who has contributed!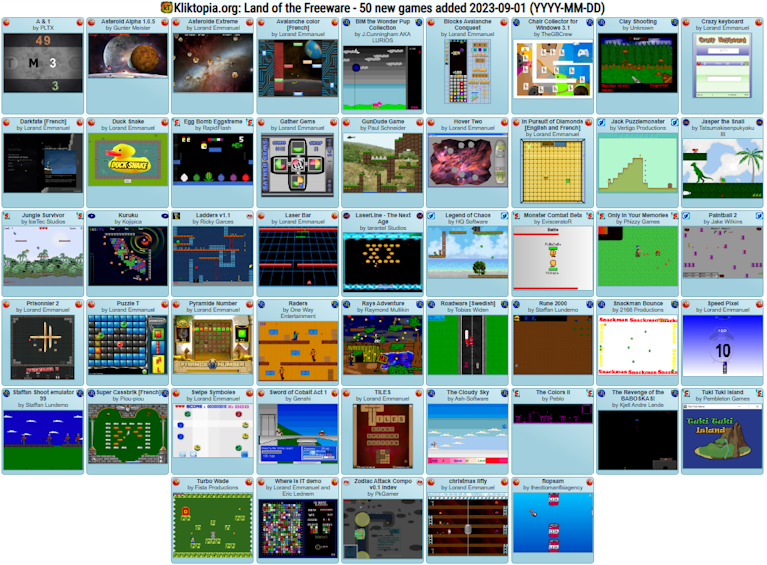 This includes various games including Egg Bomb: Eggstreme by RapidFlash, Jack Puzzlemonster by Vertigo Productions, The Colors II by Peblo, Only In Your Memories by Phizzy, Tuki Tuki Island by Pembleton Games, and a lot by Lorand Emmanuel (Capitaine Caverne). Let us know in the comments what your favourite is from this batch!
In other news, a number of commercial Click games have been pulibhsed recently:
Validus mortis has come out on PC via Steam. To quote the author LordHannu: "Validus Mortis is a 2D platformer in fantasy style. To stop the evil wizards of taking control of the land. explore the stage with your hero knight and find items to progress forward. Slay monsters and gain experience and new spells."
Endless Memories has which was previously available on available on itch.io has now been released on released on Xbox. According to publishers Clickteam: "Enter the world of dreams in this action-adventure that mixes handcrafted non-linear worlds with ARPG elements. Join Rem on his journey through the dream world, inside the Laboratory of Dreams. Battle your way through an interconnected world where all minds are connected. Master many types of weapons and magic spells, solve the mysteries of the dreamers, and try to escape the Laboratory of Dreams."