The Legend Of Zelda Lynna's Fate
Author:
Sgamer8t88
Submitted:
15th December, 2009
Favourites:
0
Genre:
Demo
Downloads:
90
Rated:




Edited By Sgamer8t88 on 12/16/2009

*IMPORTANT DEMO SETUP*
Due to popular demand our demo is now a zip file. However this will now mean some small setup effort on your part. Located in the .zip are fonts used in the game. PLEASE PUT THE INTO YOUR SYSTEM FONTS OR THE DEMO WILL NOT WORK CORRECTLY. If you have any questions please do not hesitate to contact myself or shadowlink.


The Legend of Zelda Lynna's Fate is a fan game currently being made by Thomas Georgiadis (shadowlink) and Brayden Houston (sgamer8t88.) The game is based on Nintendo's The Legend of Zelda Oracle of Ages and takes place after the events of Oracle of Ages.

The basic idea of the plot is that Link returns back to Lynna City, only to find the once thriving city turned into a bloodstained wasteland. The city has been overrun by Ganon's dark forces and the people of Lynna City have been forced to become slaves to the Dark Lord. It is up to Link, to free this city once again, from the clutches of evil.

Project Page: http://www.create-games.com/project.asp?view=main&id=1700

*What has been done:

Lynna City
Destroyed Lynna City
Scrolling
Sword
Link
Harp
HUD
NPC's (need to add more)
Text Box (coding to be rechecked)
Inside of Buildings
Plot-line (lacks depth)
Menus
Enemies
Bosses

There are probably some I missed.

Contact
shadowlink – shadowlink125@gmail.com
SGamer8t88 – sgamer8t88@rocketmail.com


*Some of these features added after this demo release.



Review This Download





http://www.mediafire.com/?52z2ggznknn (8 mkb )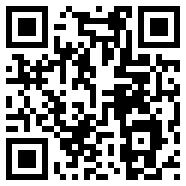 Sgamer8t88
Coding Freak
Registered
11/09/2009
Points
134

Is this worth a look? Let others know!

Favourite