Infinite Romeo: Pie In The Sky
Author:
Danni
Submitted:
25th November, 2022
Favourites:
1
Genre:
Platformer
Downloads:
62
Rated:




Edited By Danni on 25/11/2022

Edited By Joshtek on 25/11/2022

Did you ever want to play the original Klik & Play example game "Romeo" forever? No? Well, now you can! Enjoy endless generated levels of breezy platforming and more pies than you could ever eat!

Features:

- You're Romeo
- The Pie Devil, but floating on a cloud
- Special guests from various Klik & Play and The Games Factory example games
- Reticulating splines
- Four different jump keys (they all do the same thing, this isn't a SNES game)
- Local and online high scores
- Closer to the original Shakespearean source material (but that's not saying much)
-- Still not period accurate though, unless laser guns existed back then
- Roughly 75% of a game according to thecatamites' famously indisputable Four Indivisible Game Elements:
-- Score thing
-- Magic door
-- Keys (but not red)
-- No skeletons

Arrow keys to move, Shift/Control/Space/Z to jump (but why use Z? I mean come on)

Based on the original Klik & Play example game "Romeo" by Barney Skirvin and Richard Gale

Additional graphics from games by Richard Gale, Richard Vanner, Lee Bamber, and Nolan Worthington

Made for The Daily Click's October 2022 Hi-Score Mash-up

Windows only but *should* work in Wine.



Review This Download


https://dannidragonheart.itch.io/infinite-romeo-pie (5mb )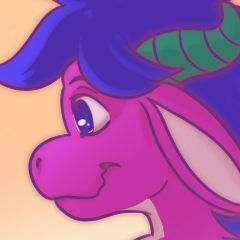 Danni
Crazy?
Registered
25/11/2022 21:15:05
Points
4100

Is this worth a look? Let others know!

Favourite