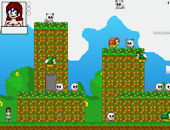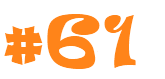 The elusive Nastyman has been busy behind the scenes, having recently submitted a little Flash platformer called, simply, Wendy. Utilising his famous graphic style, the game itself plays a little like the old classic Bubble Bobble.

Comments from the Author:
"Bubble Girl goes an adventure through 40 levels, each contains various enemies to defeat. By shooting her power bubbles Wendy stuns her enemies, and then she can kick them away out of the play area and gain scores which can later be submitted to the leaderboard "